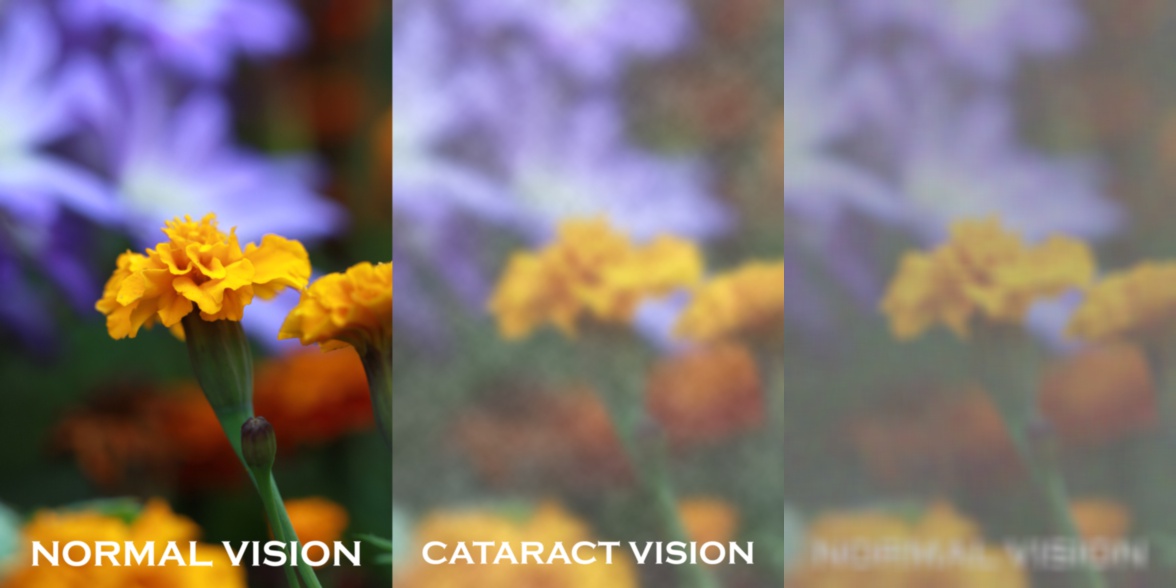 Approximately 25 million Americans have cataracts, which causes cloudy, blurry or dim vision and typically develops with age. Florida Eye Institute joins the American Academy of Ophthalmology this June in observing Cataract Awareness Month with three things you should know about the condition and its treatment.
As we grow older, the lens of the eye thickens and becomes cloudy. Colors may seem dull and street signs more difficult to read. These common symptoms can signal the onset of cataract, which affects 70 percent of people by age 75.
Fortunately, the condition can easily be corrected. Ophthalmologists in the US perform around three million cataract surgeries each year to restore vision. Here are three important facts to know about the onset of cataract and treatment.
Age isn't the only risk factor for cataracts. Though most everyone will develop cataract with age, recent studies show that lifestyle and behavior can influence the timing and severity of onset. Diabetes, extensive exposure to sunlight, smoking, obesity, high blood pressure and certain ethnicities have been linked to increased risk. Eye injuries, prior eye surgery and long-term use of steroid medication can also result in cataracts. If you have any of these or other risk factors, talk to an ophthalmologist.
Cataracts cannot be prevented, but you can lower risk. Wearing UV-blocking sunglasses and brimmed hats can help. Studies also suggest that eating more vitamin C-rich foods may delay how fast cataracts form. Most importantly, avoid smoking cigarettes, which have been shown to increase the risk of cataract development and other diseases.
Surgery may help improve more than just your vision. During the procedure, the natural clouded lens is replaced with an artificial lens called an intraocular lens (IOL). Patients have a variety of options to choose from, each with different benefits. Studies show that cataract surgery improves quality of life and reduces the risk of falling and driving accidents. If your vision has changed, visit your ophthalmologist and ask about the development of cataract.
A life-changing surgery
Henry Bock had dramatic results after surgery at Florida Eye Institute with Dr. Karen Todd. "After having the cataracts removed, it was a whole new world for me", states Mr. Bock who also had astigmatism correction with the lens he selected. "The results were spectacular, and it was painless. It was just a wonderful experience" he assures anyone who might be hesitant about the procedure.
To learn more ways to keep your eyes healthy, visit the American Academy of Ophthalmology's EyeSmart® website. Get an idea of what you might experience with their cataract vision simulator.
Looking for a good eye doctor?  Florida Eye Institute has locations in Vero Beach and Sebastian. For more information call 772.500.2020 or visit www.fleye.com.
Content Provided by AAO and Florida Eye Institute