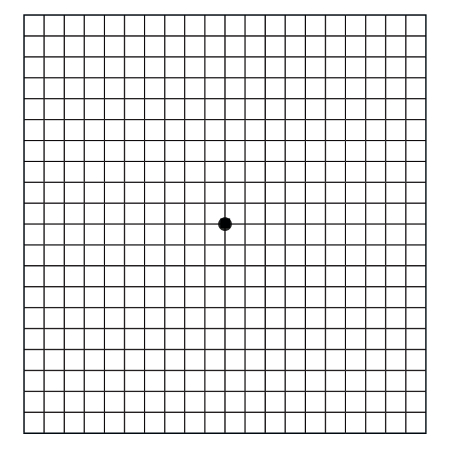 Instructions:
Position yourself to be approximately 14 inches from your screen.
Wear reading glasses if you normally do so.
IMPORTANT: Test each eye separately. When testing right eye, cover your left eye. When testing left eye, cover your right eye.
Look directly at the dot in the center of the grid.
If you notice blurry or wavy lines, or dark or blank spots in the grid, contact the Florida Eye Institute immediately for a retinal evaluation.
Check this grid once a month or as directed by your doctor.